Why You Should Support Local Theatre Near Chicago:
The mission of Piven Theatre Workshop is to preserve a process of creative exploration that celebrates each individual's unique voice through an ensemble-based, community-oriented approach to theatre training and performance. This mission, as it has evolved for over 46 years, is pursued through the three branches of the organization:
(1.) the training center for children and adults, annually serving 1,000 students with mentorship opportunities for emerging theatre professionals and educators
(2.) the extensive scholarship and community partnership programs
(3.) the professional Equity theatre committed to strategically themed seasons, drawing in non-profit and other partners to enhance discussion and artistic engagement across community
Piven Theatre Workshop is well known for its celebrity alumni such as John and Joan Cusack, Jeremy Piven, Aidan Quinn, Lili Taylor, and many more actors, directors and playwrights. Yet it is our belief that the Workshop's greatest value is to those many students who have taken into their lives and professions an enriched understanding of the human exchange, a commitment to community service and outreach, and a greater confidence in the value of their unique presence.
During the 2018–2019 school year, we are providing classes:
 at (the Cove School) for youth with developmental disabilities,
 at Off the Street Club (an after-school program for youth in Garfield Park,)
 at Bridges (a permanent living facility for domestic violence survivors in Evanston,)
for adults with developmental disabilities (or PEEP Players who also perform in our improv productions) and
our regular on-site workshops and theatre classes that are open to all.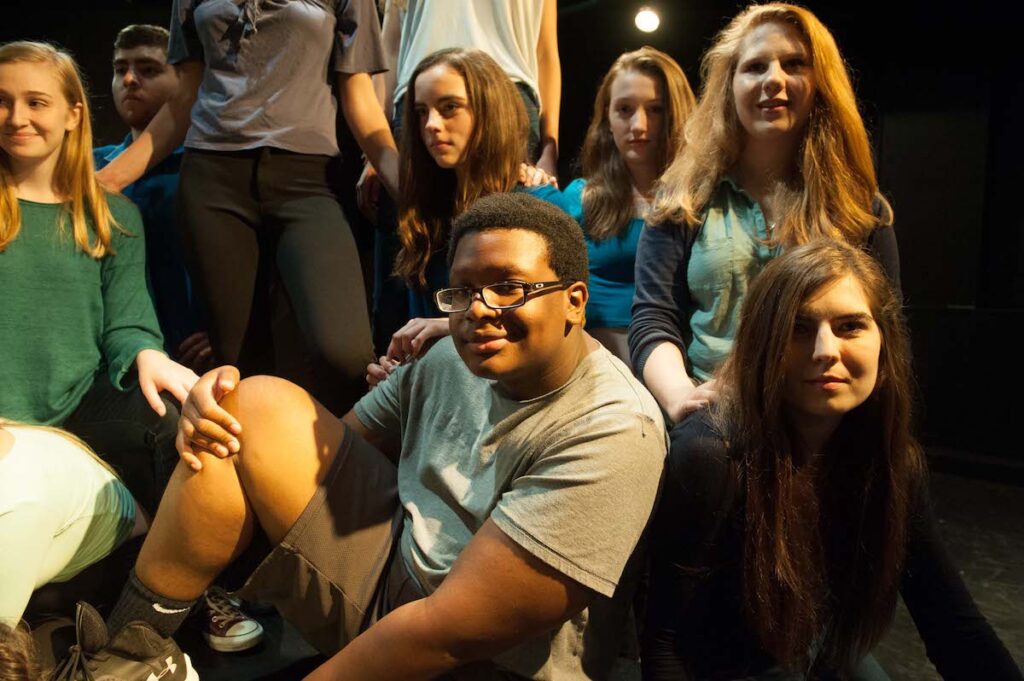 We offer workshops at:
Daniel F. and Ada L. Rice Child and Family Center (for wards of the state in a residential facility,)
Kids Rank (classes for children of veterans,)  and
our regular on-site workshops that are open to all.
Supporting Piven Is More Than Supporting Local Theatre Productions
There are even more meaningful reasons to support and give to Piven Theatre Workshop. Our unique approach is trauma-informed and incorporates best practices in social emotional learning. PTW instructors recognize the trauma in our participants' lives, allowing them to feel safe and to fully embrace the risk-taking that true creative expression demands. Trauma-informed practices incorporate an emphasis on safety, supportive leadership, self-regulation, and strengths. The arts allow participants to put words and movements to sadness, anger, and joy in ways they normally would feel confined or restricted from doing. Throughout our program, we encourage expression and emphasize our participants' strengths. As a result, participants are regularly promoted to leadership positions in the classes. With the guidance of trained, PTW mentors, they choose curricula, instruct, and guide each class.
We understand that theatre needs to deepen, broaden, and diversify audiences by connecting to their communities and inviting individuals to participate in the creation of art. In addition, we believe that the arts can initiate critical thinking around society's most pressing problems. Historically, the theatre community has been at the forefront in welcoming people and performances that evidence diversity in race, ethnicity, gender, gender identity, sexual identity, and class with an eager view towards open dialogue and exploration.