Piven Theatre Workshop at Cook County Jail
EPIC = Ensemble Play in Cook County Jail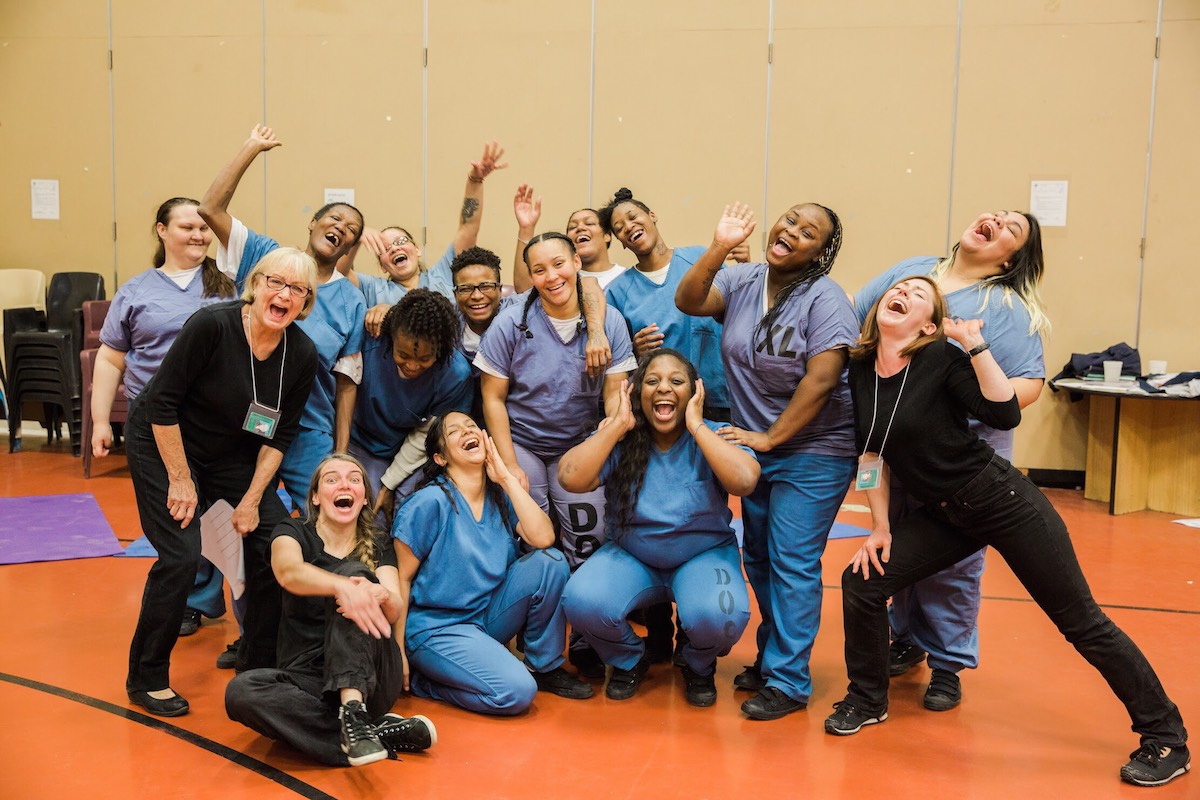 EPIC is a theatre ensemble composed of women in Division Five of the country's largest jail, Cook County. Each spring, summer, and fall, Piven Teaching Artists enter the jail for 8-12 weeks at a time to work and play with incarcerated women. They bring hope and joy to an often dismal and hopeless experience. EPIC ensemble members find joy in the unexpected, seek the previously unimagined, and support each other as they explore emotions and risk-taking in a safe environment. EPIC's community includes all current and past participants. Alumnae are offered full scholarships and transportation assistance to continue their connection to Piven Theatre after they are released from jail.
Jail is a space of transition. EPIC ensemble members may participate for multiple years or for a few weeks, depending on the timeline of their incarceration. Long-time players have grown into apprentice teachers who demonstrate the games for new players, introducing and welcoming them to the group. The collaboration between new and old players reflects the ethos of the program. Through access to a universal understanding of story, we see our shared human experience.
Each semester culminates in a final performance that Piven Theatre calls an "Open Workshop". The performance takes place at Cook County Jail (CCJ), where EPIC participants invite an audience of fellow detainees, CCJ staff members, and outside artists, engaging in a conversation with the wider Piven Theatre community.
In July 2018, EPIC presented Doorway: stories from Division 5 in the Lab@Piven, offering an opportunity for EPIC ensemble members, newly released and still incarcerated, to showcase their work on the Piven stage.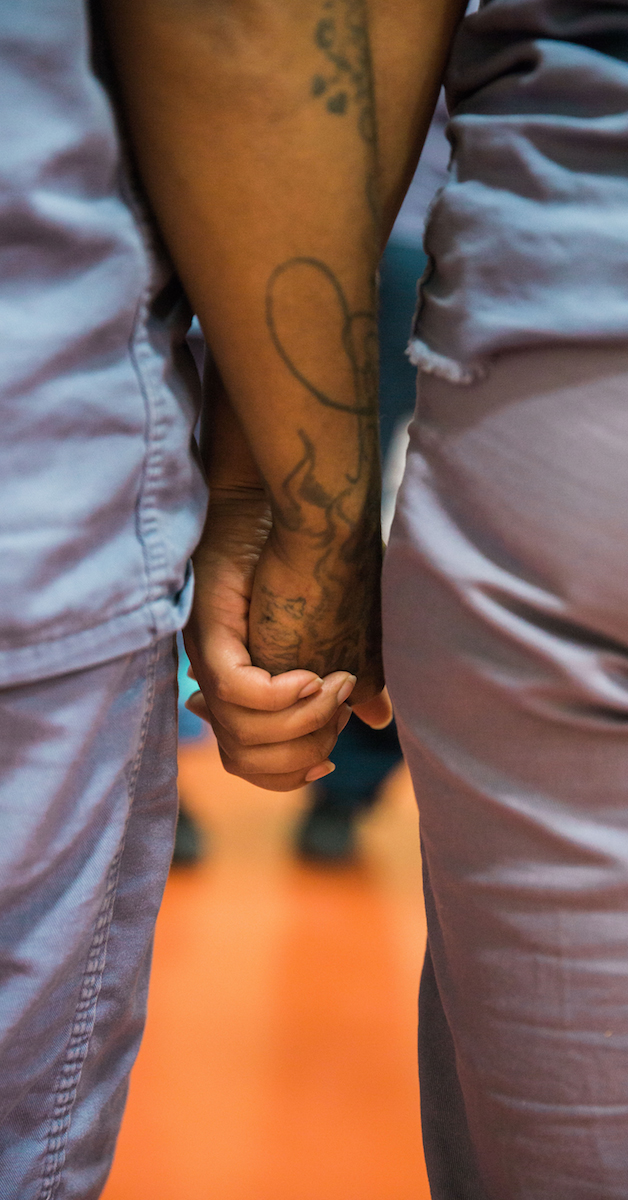 Getting to know EPIC…
In the spring of 2017, EPIC was inspired by Amy Krouse Rosenthal's "Short, Collective Biography" exercise and turned it into a performance piece:
The Short, Collective Biography of Our Ensemble
I have stories.
I have gotten really good news.
I have walked barefoot in the sand, skipped over the seams of sidewalks, and stepped on a worm.
I have bumped into a friend when I wasn't expecting to see them, and a ladybug has landed on me.
I have kissed someone, and I have fallen asleep in a lover's arms.
I love good books, chocolate, showers, laughing, making others laugh, and being free.
I hate bologna sandwiches.
Some nights have been spent crying, but I have supportive family while I'm here.
I have changed – a diaper, the channel, myself.
I have friends who feel like family, and we have sung at the top of our lungs in a car.
I have forgiven.
This program is made possible in part by a grant from Illinois Humanities, with support from the MacArthur Foundation's Safety and Justice Challenge.