Decades of Award-Winning Theatre
For over 45 years, the Piven Theatre Workshop has maintained both a professional theatre and a nationally acclaimed theatre workshop for children and adults. The mission of Piven Theatre Workshop is to encourage a process of creative exploration that celebrates each individual's unique voice through an ensemble-based, community-oriented approach to theatre training and performance. This mission, as it has evolved over 40 years, is pursued through the three branches of the organization: the renowned theatre training center for children and adults which serves over 1,000 students annually and provides mentorship opportunities for emerging theatre artists and educators, the extensive scholarship and community based programs, and the professional Equity theatre committed to new works and literary adaptations.
The Piven Theatre Workshop now annually trains approximately 1,000 students from age 9 to adult. By focusing on the creative process rather than the pre-patterned result, on releasing the natural sense of play, and on the richest personal expression evoked through the communal experience that is theatre, the Piven Theatre Workshop training program has touched countless lives over the years. For all the spawning of celebrities, the Workshop's greatest value over the years are the many students who have taken into their lives and varied professions an enriched understanding of the human exchange and greater confidence in the value of their unique presence.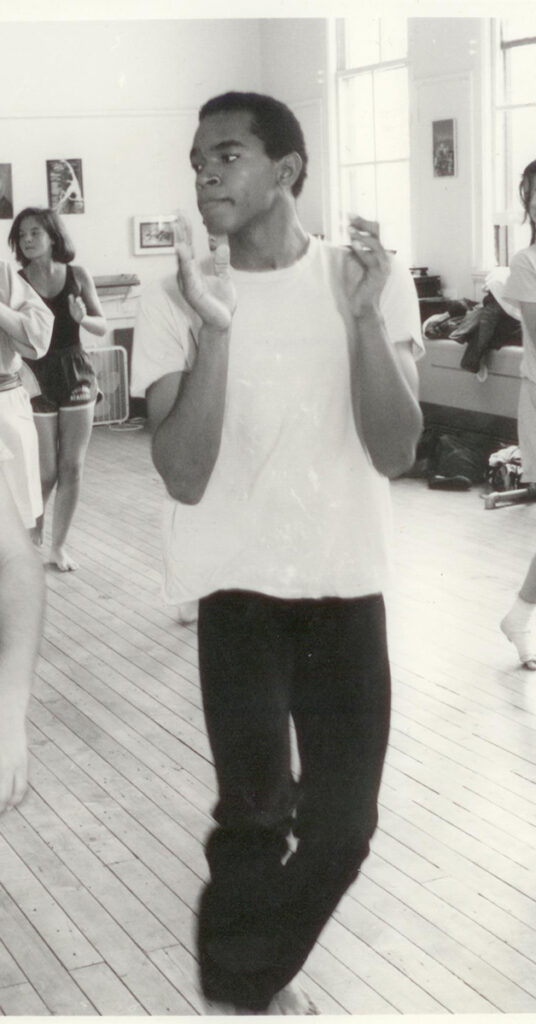 Outstanding Theatre Productions
Piven Theatre has been producing highly acclaimed productions throughout its history and has evolved into a performance model that yearly includes a youth season, multiple laboratory productions, and an Equity capstone. In recent years, Piven Theatre has received mutiple Recommendations for Joseph Jefferson Awards, an After Dark Award for Outstanding Ensemble, a Joseph Jefferson Award for Best New Adaptation and a nomination for Best Original Score.
Piven Theatre Community Partnerships
Piven Theatre Workshop is well known for its exemplary history of theatre community partnerships, consistently providing extensive aid through its scholarship program, offering training at little or no cost to under-served and underrepresented communities. During a school year, the Workshop grants approximately $50,000 worth of need-based theatre training scholarships to students. In addition to scholarship aid, the Workshop currently maintains multiple community based programs throughout the Evanston and Chicago area.
Nationally Acclaimed Theatre Workshop in Chicago
Stagebill designated the Pivens "Chicago's first family of acting" and praised them for founding "one of the most successful theatre training programs in the country." The Pivens have received the Evanston Arts Council Youth and Education Award, the Evanston Mayors Award for the Arts, the Chicago Drama League's Crystal Award, and the University of Chicago's Glorious Gargoyle Award for lifetime contribution to the theatre. In 1996, they were named Artists of the Year by the Chicago Tribune and in 2000, they were honored with a Joseph Jefferson Award for lifetime achievement. Byrne and Joyce Piven have both received lifetime achievement awards from the Chicago Improv Festival. Byrne Piven passed away in 2002 and the Piven Theatre Workshop now continues under the leadership of Artistic Director Jennifer Green.
"Byrne and Joyce Piven are among Chicago theatre's brightest lights, and The Piven Workshop one of the city's most important cultural resources."
"Byrne and Joyce gave me everything I needed. They are my one and only teacher. The love I have for acting is in large part due to them. They imparted their love of the craft to me and I am forever grateful."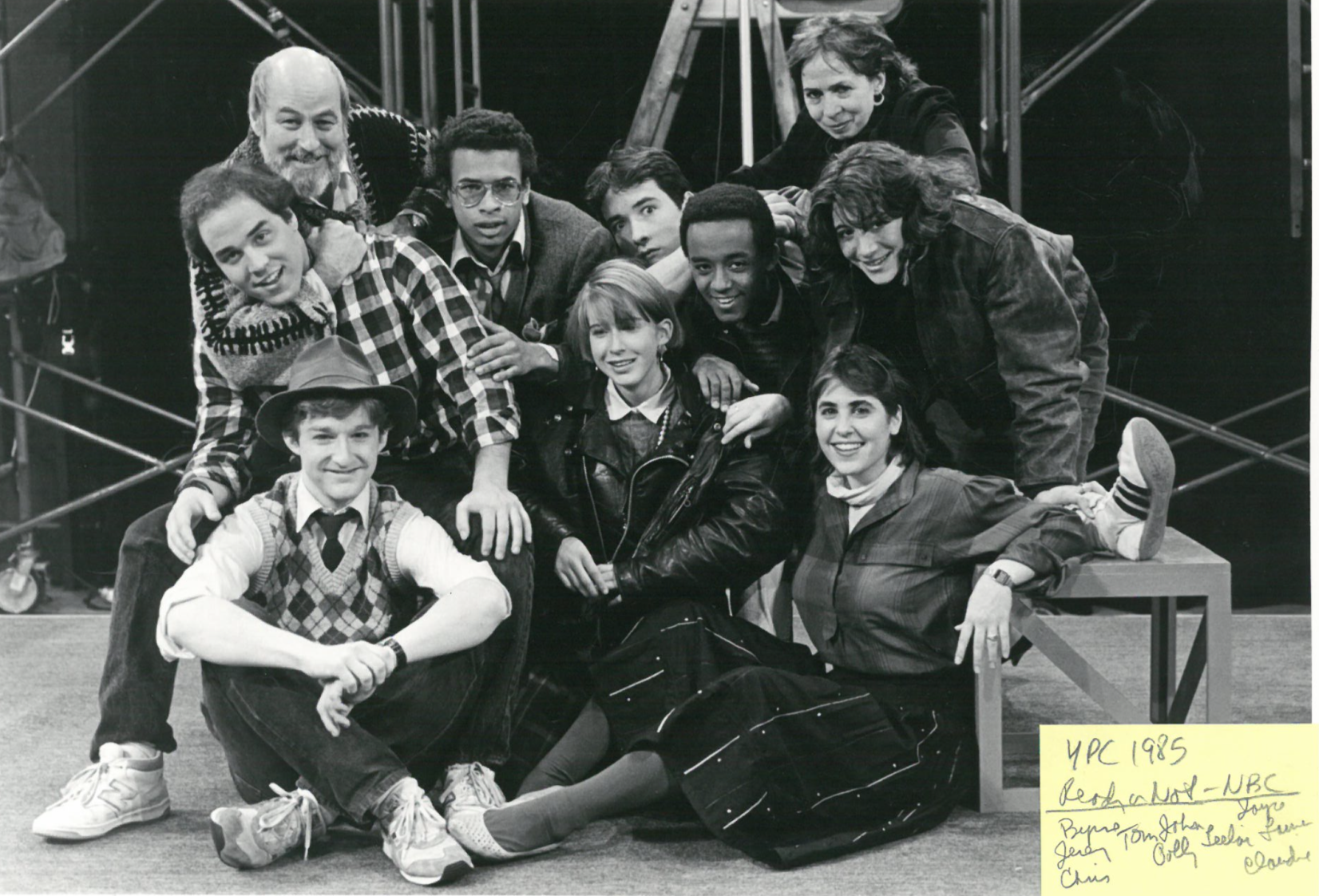 BYRNE AND JOYCE
"It's all in the eyes – whether an actor is present or not, revealing the event or hiding from it. But in so many oversized theatres you never get to see the actors' eyes. In our little 'O' you catch the quickest blink, the subtlest of changes: from sobriety to disbelief, patience to sorrow. The emotive response is most empathic just before the tears fall. When the eyes begin to glisten with the possibility of release. Here, you see this, eye to eye. Our work is personal.
It is meant for you. Don't stay away."
– Byrne Piven
BYRNE PIVEN
Byrne & Joyce's Chicago history began in the 1950's when the Pivens were founding members of Playwright's Theatre Club which, under the direction of Paul Sills and David Shepard, featured such players as Mike Nichols, Elaine May, Ed Asner and Barbara Harris. This is the company that spawned Compass Players and Second City. Byrne's Shakespeare predilection began here with roles like Hotspur in HENRY IV PART I, Theseus in MIDSUMMER NIGHTS DREAM and Antonio in THE TEMPEST. In New York, Mr. Piven continued his love affair with the Bard playing leads with the New York Shakespeare Festival for several years, then moving on to some dozen off-Broadway productions including the Obie Award winning A HOUSE REMEMBERED. In 1964, Byrne got to wear Richard Burton's costumes touring as King Arthur with the National Company of Camelot.
Enriched by their two children, Shira and Jeremy, the Pivens returned to Chicago in 1967 to rejoin Paul Sills, Sheldon Patinkin, Bernie Sahlins and Joyce Sloane in forming Second City Repertory and then Story Theatre. They have remained in Chicago ever since, enlivening the Chicago theatre scene with their many productions and with the Piven Theatre Workshop. Some favorites include THE MAN IN 605 for which Byrne received the Joseph Jefferson Award for Best Actor, the Piven Theatre Workshop / Famous Door production of THE SHOEMAKERS directed by his daughter Shira, Victory Garden's productions THE VALUE OF NAMES with Shelley Berman and THIS OLD MAN CAME ROLLING HOME, THE SUNSHINE BOYS at the National Jewish Theatre, Bob Falls' HAMLET (starring Byrne's then-student Aidan Quinn) and the Workshop's futuristic production of MACBETH. Mr. Piven's many film and TV appearances include BEING JOHN MALKOVICH and THE JACK BULL, both with Piven Theatre alum John Cusack, CREATOR with Peter O'Toole, PANDORA'S CLOCK, VERY BAD THINGS, THE UNTOUCHABLES, MIAMI VICE, QUANTUM LEAP, L.A. LAW, FRASIER, THE X-FILES and a guest star role on son Jeremy's ABC series CUPID. He performs in the film MADISON which was recently featured at the Sundance Film Festival.
Byrne and Joyce Piven were honored as 1996 Artists of the Year by the Chicago Tribune and have received the Evanston Arts Council Youth and Education Award, the Evanston Mayor's Award for the Arts, the University of Chicago's Glorious Gargoyle Award for lifetime achievement in the theatre, and the Chicago Drama League's Crystal Award, and a Joseph Jefferson Lifetime Achievement Award. The Piven family constitutes what Stagebill has called "Chicago's First Family of Acting." Byrne Piven passed away in 2002, having served as Co-Founder and Artistic Director of the Piven Theatre Workshop for 30 years with his wife Joyce.
JOYCE PIVEN
JOYCE PIVEN Joyce was one of the founding members and leading actresses at Playwrights' Theatre, the group that spawned Compass Players and Second City. With Playwright's Theatre, she played leading roles in MIDSUMMER NIGHT'S DREAM, THE SEAGULL, THE DYBUKK, ROUND DANCE and CAUCASIAN CHALK CIRCLE and studied extensively with Uta Hagen and Mira Rostova.
Returning to Chicago, she and husband Byrne Piven helped Paul Sills form the Second City Repertory with Bernie Sahlins and Joyce Sloane as well as (with Sills) the original Story Theatre Company. Ms. Piven played Lady Macbeth in the Piven Theatre's futuristic MACBETH, Bessie in Wisdom Bridge's production of AWAKE AND SING, Lillian Hellman in THE JULIA PROJECT, directed by Shira Piven at New York's Greenwich Theatre, and most recently appeared in GREAT EXPECTATIONS at Piven Theatre and in Lookingglass Theatre's HARD TIMES.
Ms. Piven is the Co-Founder and Artistic Director Emeritus of the Piven Theatre Workshop and founding director of the Piven Theatre Workshop's famed Young People's Company. Ms. Piven has directed Lili Taylor in the revival of Maria Irene Fornes' MUD at Victory Gardens and she directed the remounting of ORLANDO at the Actors Gang in Los Angeles.
At Piven Theatre, she has directed: Rochelle Distelheim's SADIE IN LOVE, Caryl Churchill's TOP GIRLS, Sarah Ruhl's adaptation of Virginia Woolf's ORLANDO, BRILLIANT TRACES by Cindy Lou Johnson, SPEED-THE-PLOW by David Mamet, COLLECTED STORIES by Donald Margulies, Chekhov's THREE SISTERS, CHEKHOV: THE STORIES, Sarah Ruhl's EURYDICE, FESTIVAL OF JEWISH STORIES, CHEKHOV STORIES: THE EMERGING WOMAN, and WHAT DREAMS MAY COME: AMERICAN VISIONS THROUGH JEWISH EYES and most recently Chekhov's IVANOV. She has also recently directed SUFFRAGETTE KOAN by Linda Carson in Los Angeles.
She continues to bridge two cities, Chicago and LA, where her children and grandchildren, Pearl (yes THAT one) and Lili thrive. Never one to retire, Joyce is currently living in Los Angeles, and is dedicated to keeping the Story Theatre method and the Piven Theatre Workshop legacy alive and thriving.