Black Ballerina
Written by Stephen Fedo and TIm Rhoze 
A collaboration between Fleetwood-Jourdain Theatre, Piven Theatre Workshop, Dear Evanston and Dance Center Evanston
As a young Black Ballerina dreams of fulfilling her passion to dance the iconic roles in the world of classical ballet she has to confront the realities of discrimination, harassment, and broken promises while fighting for the right to dance. Teeming with original music and choreographed ballet performances, Black Ballerina is a gift to everyone.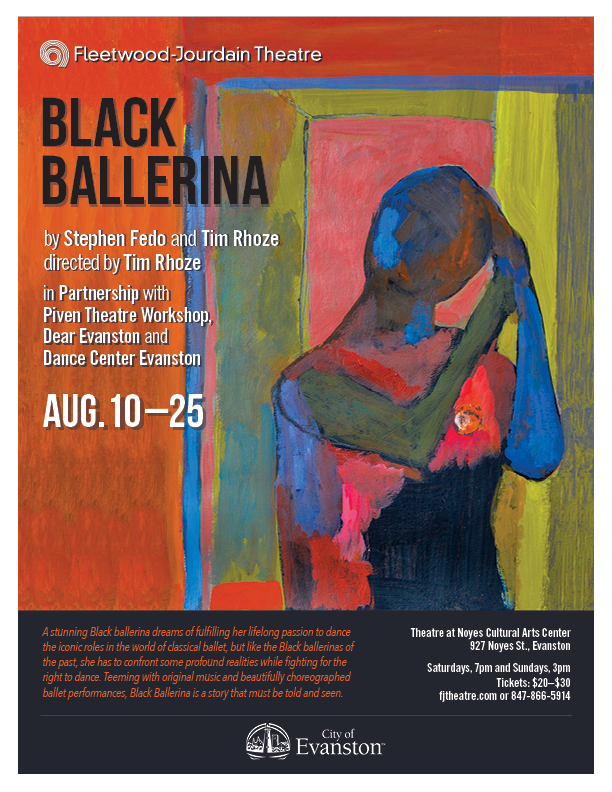 A Man and His Prostate
Written by ED. Weinberger
Based on a true-life experience, a man discovers his inner self in more ways than one. A near tragedy is masterfully transformed into a one-man comedy, perfectly portrayed by Ed Asner in his hilarious visit to the hospital in preparation for surgery he doesn't want.