September 16 - December 14
No class 10/8 and 10/9 for Yom Kippur
No class November 27-30 for Thanksgiving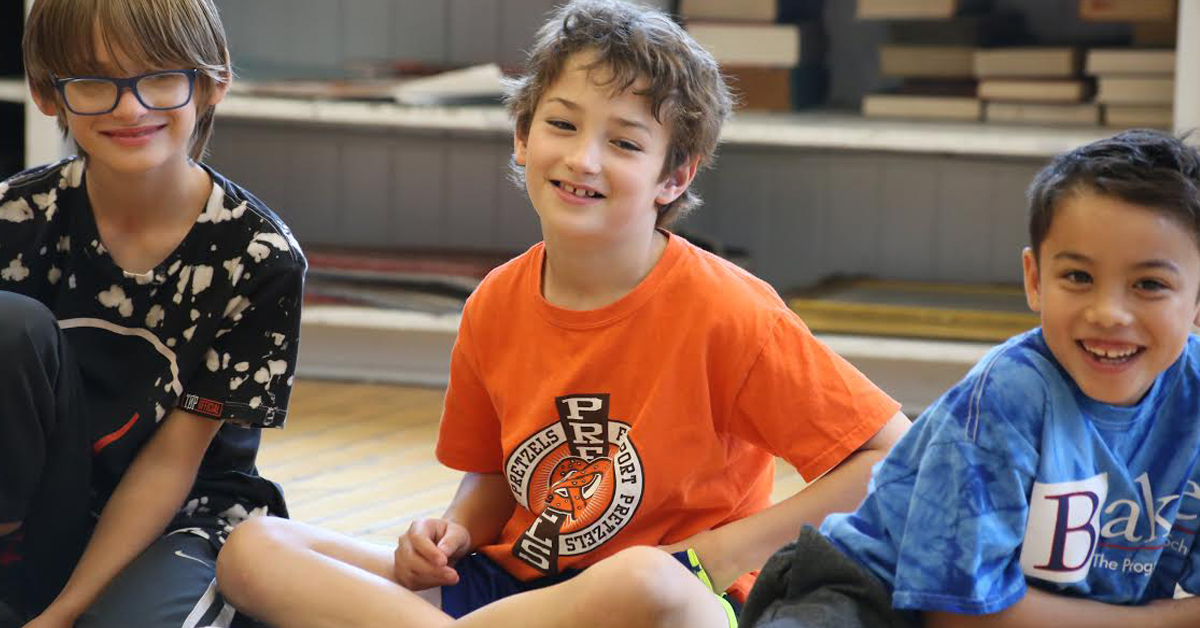 3rd, 4th, and 5th Grade Intro to Piven
Quick Look
Perfect for the young student who wants to begin exploring theatre arts in a fun and supportive environment! Students stretch their creative muscles through theatre games while they begin to discover the art of storytelling and improvisation. This class provides the perfect introduction to the Piven training technique!
Tuesdays • 4:30pm-5:30pm $265
Saturdays • 9:00am-10:00am two 6 week sessions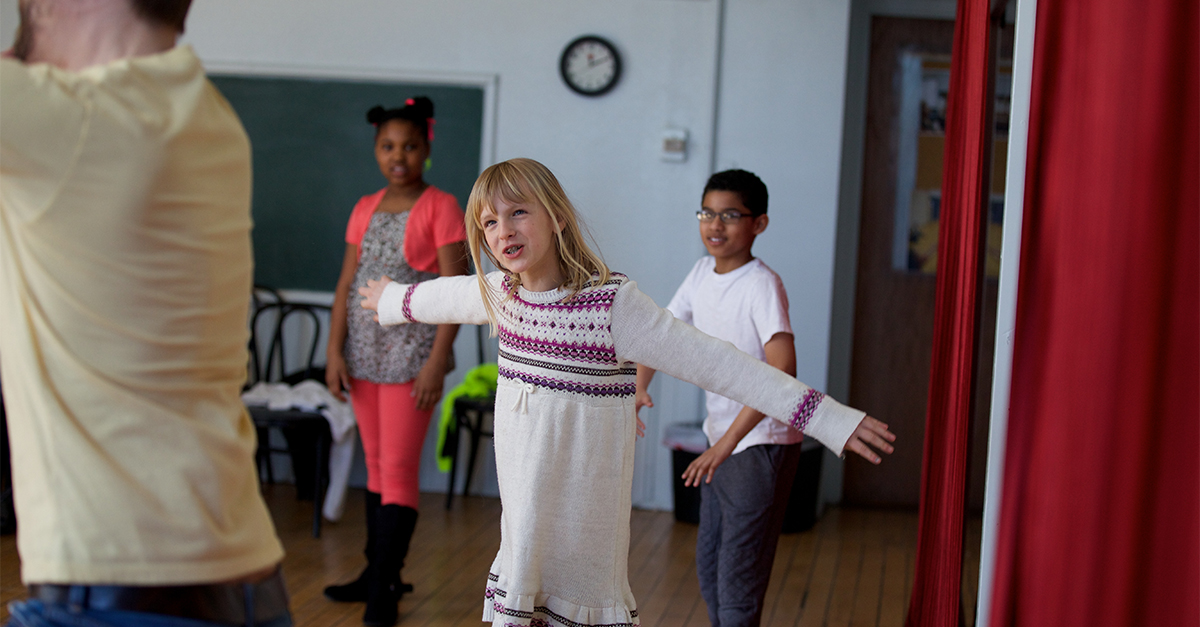 4th, 5th, and 6th Grade Theatre Games and Story Theatre
Quick Look
Come play with us! Students learn vital acting skills while learning to build ensemble, explore improvisation, and adapt and perform stories. Open to new and returning students who wish to unlock their creative impulses and find new ways to share their voices.
Saturdays • 12pm-1:30pm $355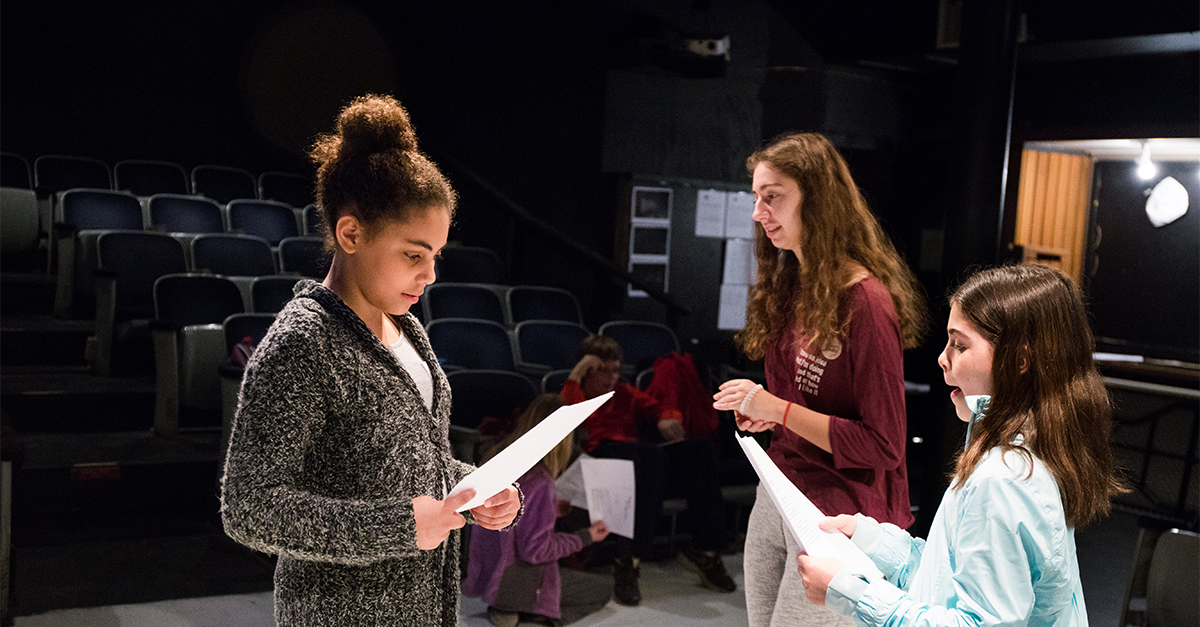 4th, 5th, and 6th Grade Advanced Story Theatre and Improvisation
Quick Look
Building on the skills developed in Theatre Games and Story Theatre, returning advanced students take the Piven method to the next level. Students develop essential acting skills—being part of an ensemble, listening, and responding to other people's energy—in a challenging and supportive environment.  Students explore everything from folk tales and myths to original improvised stories while learning how to work within an ensemble of actors.
For returning students only. By instructor recommendation.
Saturdays • 12:00pm-1:30pm $355
Improv,  Story and Scene  for 6th, 7th & 8th Grade
Quick Look
In this scene study focused class, students use the fun and impulsive play of improvisation to create lively characters and realistic relationships. Students rehearse scenes from contemporary plays under the expert direction of their Piven teaching artist. Open to new and returning students, and perfect for those who wish to learn how Piven's training can heighten their performances in school, community, and professional plays.
Tuesdays • 4:30pm-6:00pm $355
Saturdays • 9:00am-10:30am $355
"It has become clear to me that what the Pivens teach has as much to do with human development as it does with preparation for a life in the theatre.  I am not a teacher.  I am merely a father of five who has watched his children, and many other children, now adults, grow under the extraordinary values given them, in part, through their Piven Theatre Workshop experiences."
Dick Cusack
Quick Look
Mondays • 5:00pm-6:30pm • September 30 - December 9 $275
College Prep and Audition Technique with Lynn Baber
Quick Look
Do you dream of taking your study of acting to the next level? Does the process feel overwhelming and scary? Casting director, educator, and college counselor Lynn Baber is here to help! Join Piven Theatre Workshop to learn how to select the right monologues for you, gain valuable audition technique instruction, and learn about the research that goes into finding the program that will be right for you!
Mondays • 6:30pm – 8:00pm • September 16 - October 21 $295
While no actor is ever "done" with training, our performance classes invite students who have exhibited an excellent understanding of the Piven Technique to create works that move from the classroom to the Piven stage. These classes are something that our students aspire to, and often take several years to attain. Invitations to performance ensembles are mailed throughout the summer session.
Performance Project (7th, 8th & 9th Grade)
Quick Look
Performance Project is comprised of Piven's most advanced students in 7th – 9th grade. Students in this performance troupe study with us for several years before being invited into the ensemble, so they are already well-versed in the Piven Technique and are building the skills necessary to move on to more advanced coursework at the Workshop. Performance Project company members undertake an intensive 9-month training program focused on improvisation, ensemble-building, and crafting Story Theatre adaptations of myths, folktales, fairy tales, and modern short stories. Every winter, Performance Project presents a week-long festival of world premiere adaptations for Piven students as well as the wider community.
By invitation only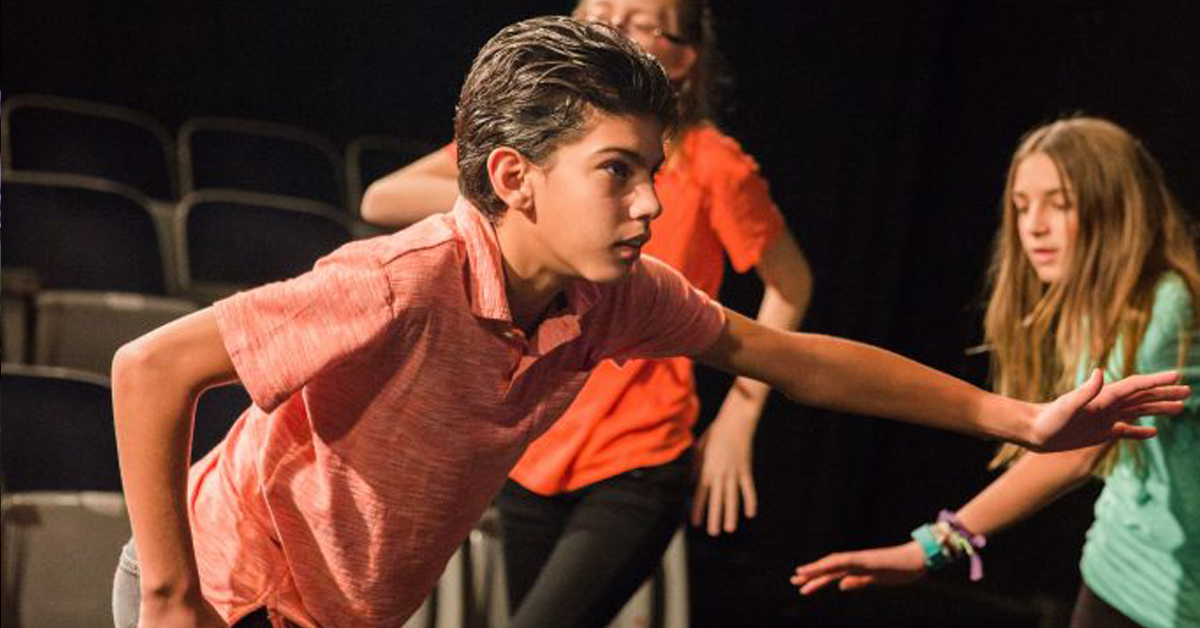 Advanced Performance Ensemble
Quick Look
Students in grades seven and eight who have been recommended by their Piven instructor for this advanced program have the opportunity to build work that moves from the classroom to the Piven stage. Under the guidance of their senior instructors, students work within their ensemble over the course of twelve weeks to adapt stories into original performance pieces. This invitation-only class will culminate in a performance for families and friends exploring the work students have done over the session. Admission is by invitation only.
Saturdays • 9am – 11am
High School Performance Lab
Quick Look
This advanced, performance-oriented program is an intensive experience for actors in grades nine through twelve. Meeting for ten weeks, this class explores the full Piven canon, blending improvisation, theatre games, scene study, adaptation, and directing opportunities within a three-hour intensive class. At the end of the program, students perform the work they've explored on the Piven stage for family, friends, and the wider Piven community! This class is open only to high school students and admission is by invitation only.
Fall: Saturdays • 10:30am – 1:30pm, October 5 – December 14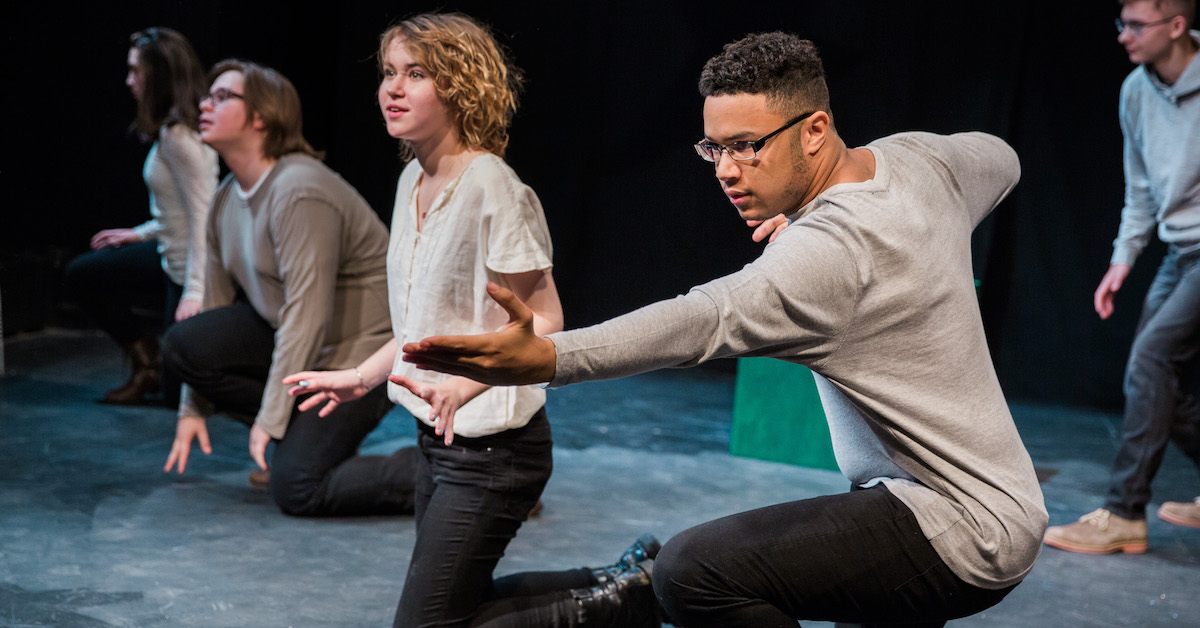 Young People's Company (High School)
Quick Look
The most advanced program Piven offers to our youth performers in 10th–12th grades, Young People's Company has a long history of seeing outstanding performers and artists emerge from its folds. Young People's Company members typically study with Piven for several years before being invited to join this elite ensemble. Company members are adept in all of the skills that Piven trains actors to value: they are dynamic, surprising performers who are sensitive to the emotional needs of the stories they share with our audiences. After an intensive training and rehearsal process, YPC's annual week-long festival of world premiere story theatre adaptations is always a highlight of our season. The themes and stories of YPC dovetail with our professional season and help spark community-wide conversations while showcasing the talents of our young artists.
By invitation only